Steps to access meeting materials in IAR, after signing the confidentiality agreement
A reviewer can access meeting materials relevant to the review meeting by going to the Meeting Materials screen in IAR via the List of Meetings screen or the List of Applications screen.
Note: A reviewer having issues accessing meeting materials should contact their scientific review officer (SRO) before contacting the eRA Service Desk.
Basic Tasks (step-by-step instructions and screenshots)*
* You must be logged into IAR via eRA Commons with appropriate role(s) to complete these activities. 
Main Screenshots
Click on thumbnail image to expand to full view.

Figure 1: The Meeting Materials link is accessed by clicking the three-dot ellipses icon in the Meeting column of the List of Meetings screen.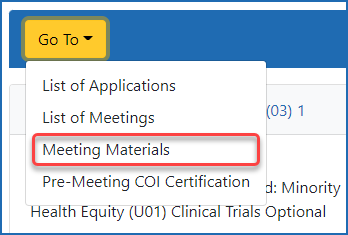 Figure 2: The Meeting Materials link is accessible as a quick link from the drop-down global navigation menu from several IAR screens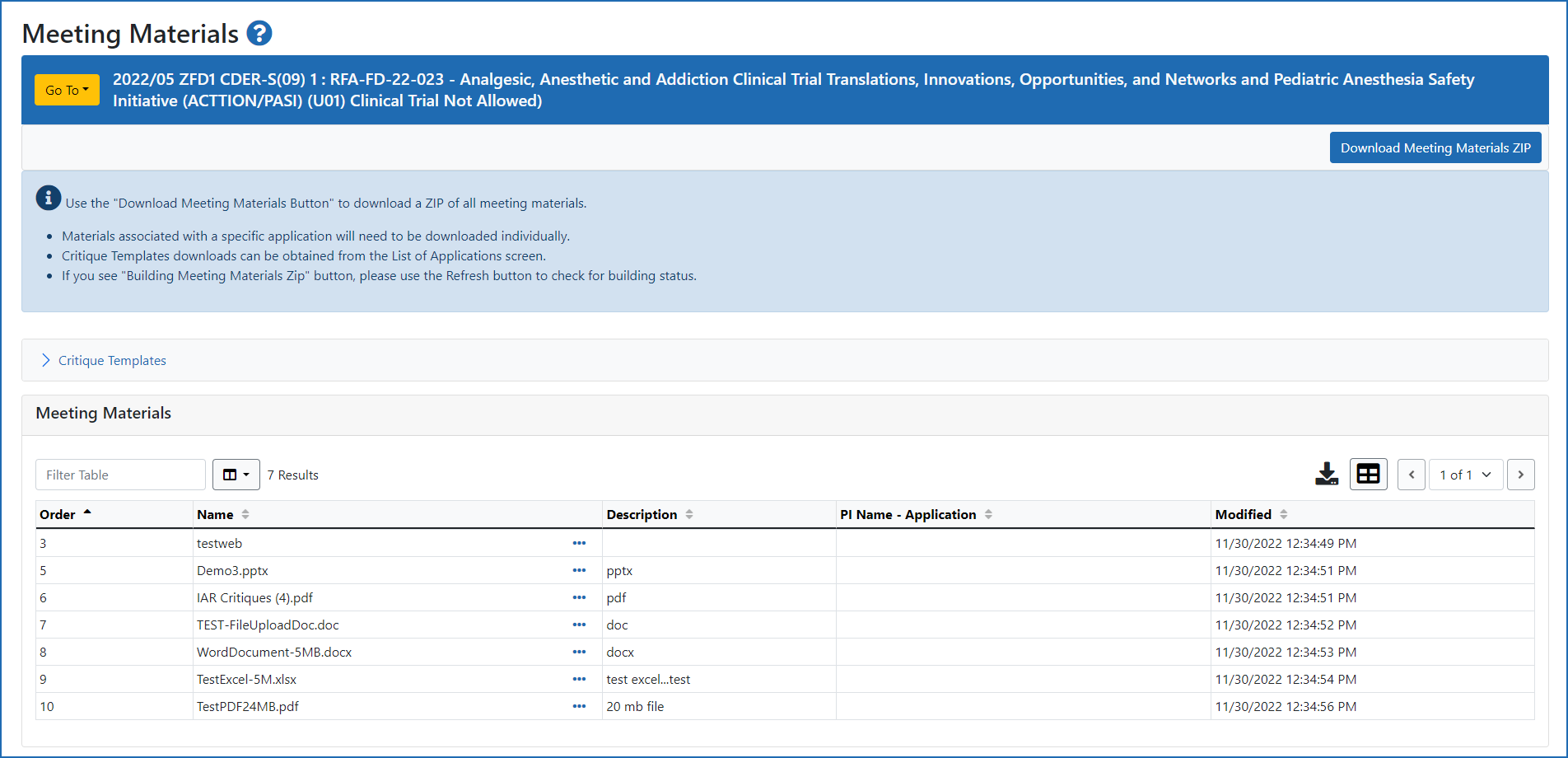 Figure 3: The Meeting Materials screen
Additional Resources