Information and resources for a reviewer to edit critique scores during the Edit Phase as determined by the Scientific Review Officer (SRO).
A scientific review officer (SRO) has the ability to set an additional edit phase as an option, for reviewers to make adjustments to critiques based on the review discussion. During this edit phase, reviewers can only edit critiques and criterion scores, not change overall/impact scores.
Basic Tasks (step-by-step instructions and screenshots)*
* You must be logged into IAR via eRA Commons with appropriate role(s) to complete these activities. 
How to update critiques, criterion scores (use the Update link in the Action column of the List of All Applications screen to upload a revised critique or enter criterion scores. Scroll to the bottom of the linked page above to see instructions).
Note:  The Update link differs from the Delete Critique link in that it replaces the critique. The delete link should only be used when the reviewer needs to remove both the critique and criteria scores. Reviewers may not realize that deleting the critique also deletes the criteria scores, which the system does not allow to exist without a critique.
Main Screenshot
Click on thumbnail image to expand to full view.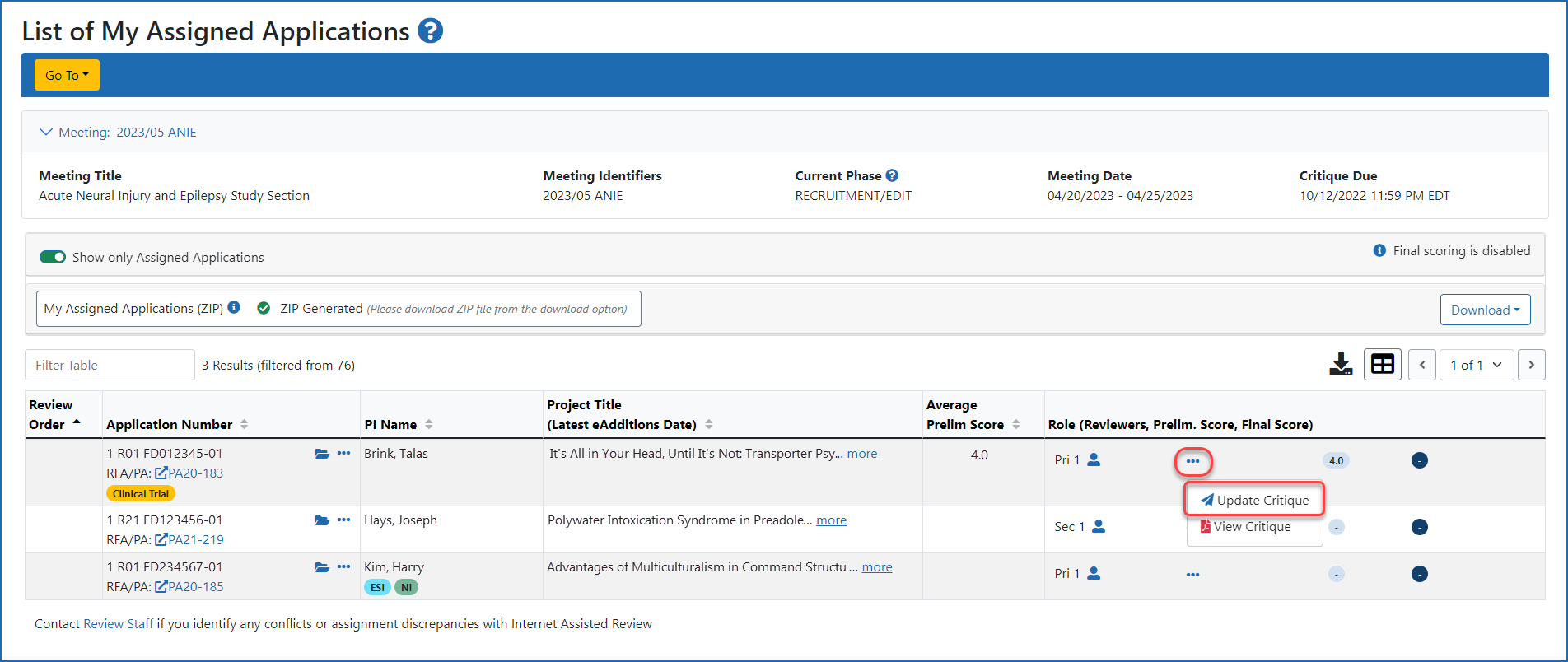 Figure 1: The Update Critique link can be found by clicking the three-dot ellipses icon in the Role column on the List of My Assigned Applications screen during the edit phase