Information on submitting a No-Cost Extension (NCE), either through the Status screen or via the Prior Approval module in eRA Commons.
---

   NOTE: AHRQ users go to No-Cost Extension (NCE) for AHRQ Grants.
---
NIH is one of the few award funding agencies to provide additional flexibility to recipients with regards to certain actions under Expanded Authorities (EA).  This is most commonly used in the request of a No-Cost Extension (NCE).  A No-Cost Extension is a request to extend the project period end date by up to 12 months without requesting extra funding, provided the Notice of Award does not prohibit the extension and the project's approved scope will not change.
Traditionally eRA Commons' No-Cost Extension feature allows the recipient organization to electronically submit a notification that the organization plans to use its one-time authority to extend the final budget period of a project period of a grant. Ninety days from the project period's end date, the Extension link will appear for an award on the signing official's Status screen in eRA Commons.  The link provides access to the request form, which is then submitted to NIH.
At times there is a need to request an extension outside of the traditional method outlined above. This may be if the one-time authority as already been used, or the terms of the award did not originally grant this option, or the project period end date has passed, but the award has not yet been closed.  In these cases, the request can be made using the No-Cost Extension request under the Prior Approval tab in eRA Commons.
Only the signing official can initiate and submit the Prior Approval NCE. And because the request falls outside the normal process, the awarding agency may request additional information, such as a progress report, a budget document, and/or a justification document. The awarding agency will specify these details before considering the request.
An email is sent to the funding agency's Grants Management staff when a signing official submits the extension. The awarding office will revise the project period end date and send a confirmation to the recipient.
Basic Tasks (step-by-step instructions from the online help)*
* You must be logged into eRA Commons with appropriate role(s) to complete these activities. 
Main Screenshots
Click on thumbnail image to expand to full view.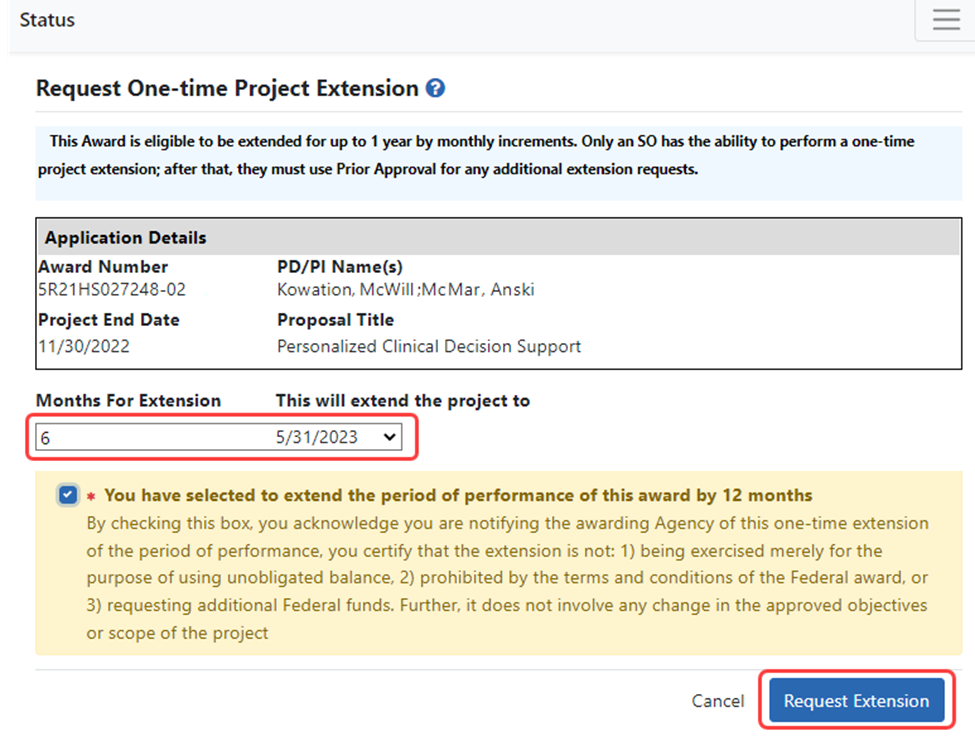 Figure 1: The NCE form when submitting through eRA Commons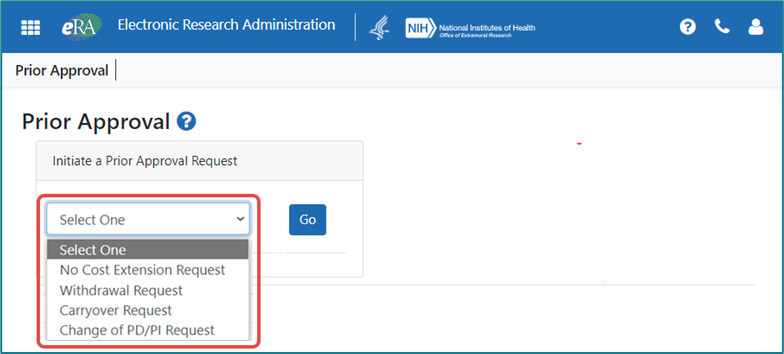 Figure 2: The Prior Approval screen showing the options for request types for NIH grants only.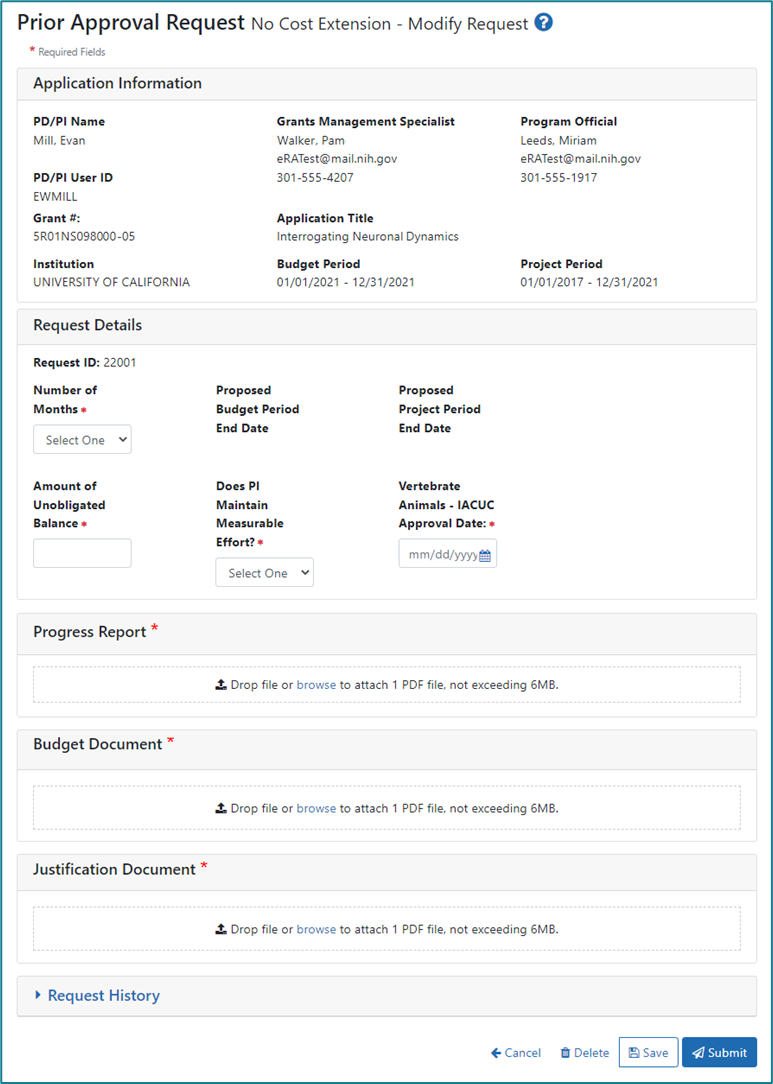 Figure 3: The NCE form when submitting through the Prior Approval tab for NIH grants only.
Additional Resources
Policy Links