Information to guide you through the submission of the Final RPPR, or Interim RPPR, as part of the Closeout process. Also, information on how the Final RPPR is different from the Annual RPPR. 
The Final Research Performance Progress Report (Final RPPR) is one of three reports required as part of the closeout process for the end of an award.  A Final RPPR is required for any grant that is terminated and any award that will not be extended through award of a new competitive segment.
If a competitive renewal (Type 2) application has been submitted, the recipient must submit an Interim RPPR while their renewal application is under consideration. In the event that the Type 2 is funded, NIH will treat the Interim RPPR as the annual performance report for the final year of the previous competitive segment. If the Type 2 is not funded, the Interim RPPR will be treated by NIH staff as the institution's Final RPPR
Basic Tasks (Step-by-step instructions from the online help)*
* You must be logged into eRA Commons with appropriate role(s) to complete these activities. 
Main Screenshots
Click on thumbnail image to expand to full view.

Figure 1: Status Result screen showing how to access the RPPR to edit information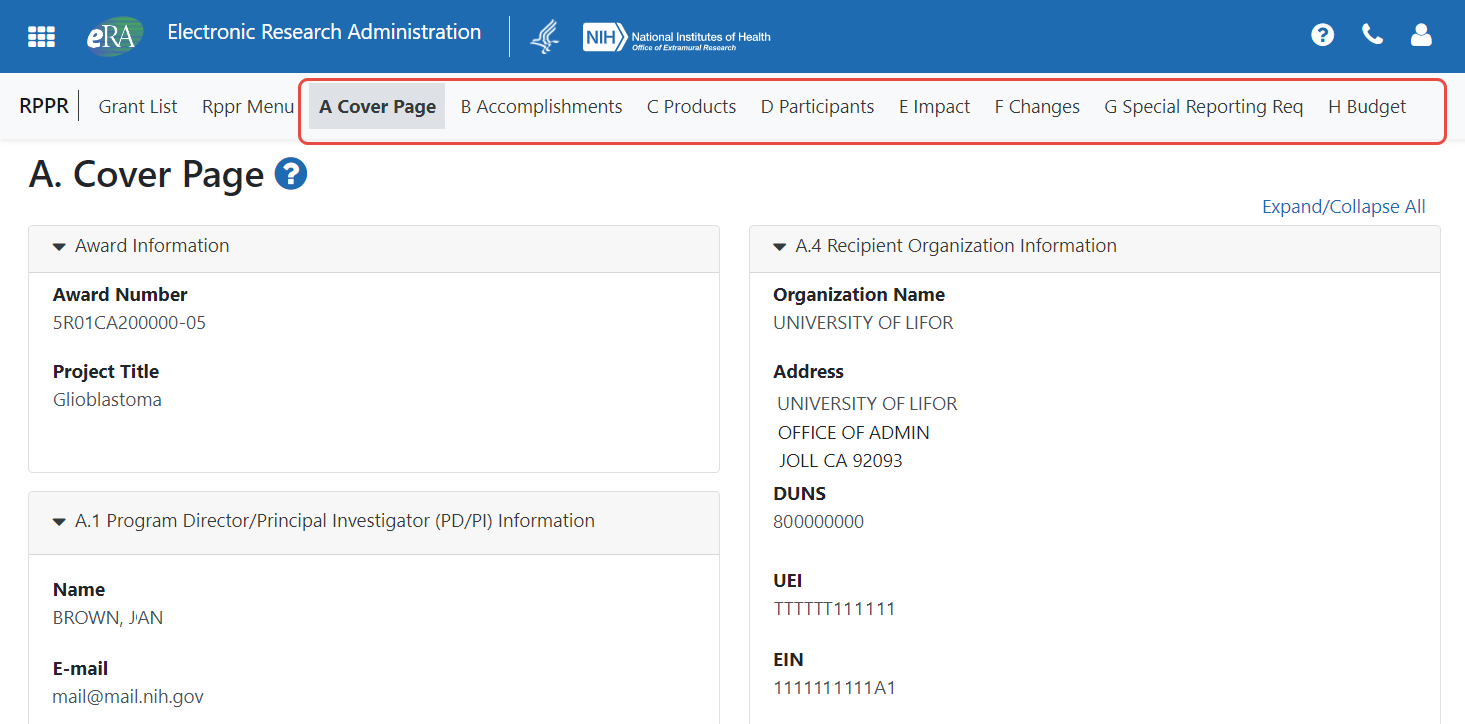 Figure 2: The RPPR form, section A, Cover Page and navigation tabs
Additional Resources
Policy