NIH policy allows recipients a level of discretion when making changes to budgeting or grant-related activities. However, some changes require written prior approval. The Prior Approval module, in this instance, allows principal investigators (PIs) and signing officials (SOs) to seek prior approval from the granting agency for withdrawing a grant application up to the time it is assigned to an advisory council/board of the potential awarding Institution/Center.
For various reasons, a signing official (SO) or principal investigator (PI) may decide to withdraw an error free application before it proceeds to council.  This can be accomplished electronically in eRA Commons using the Withdrawal option under the Prior Approval tab.
The initiation of a Withdrawal Request can done by either the SO or the PI. The process requires a justification statement; as many as 10 supporting documents can be uploaded with the request.  However, only the SO can submit the request to NIH. Automatic notifications are sent to both the SO and PI upon approval of the request. 
Accessing Prior Approval*
Once logged in to eRA Commons, click on the apps icon  
  on the upper left corner of the screen to access Prior Approval from the drop-down menu. See Figure 1.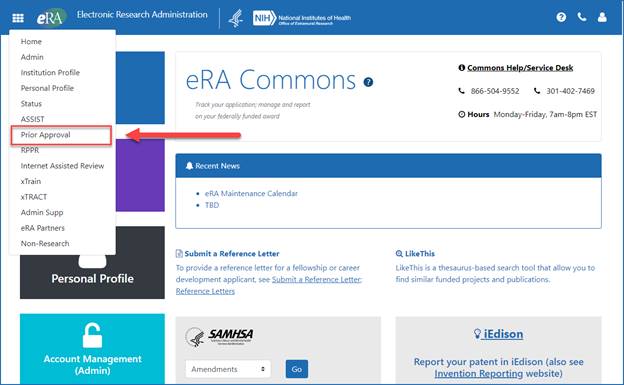 Figure 1: eRA Commons Prior Approval option from the apps icon menu
Basic Tasks (step-by-step instructions from the online help)*
* You must be logged into eRA Commons with appropriate role(s) to complete these activities. 
Main Screenshots 
Click on the thumbnail image to expand to full view.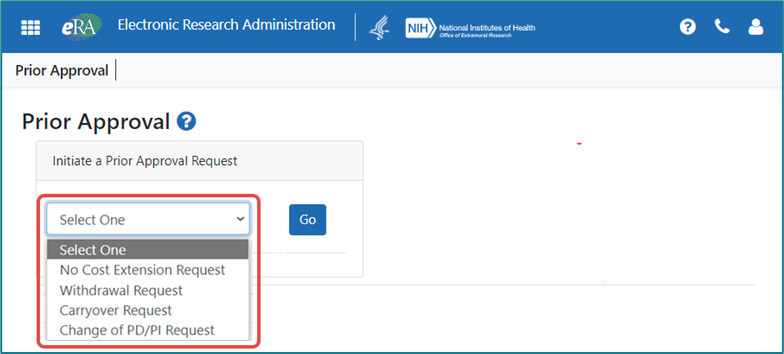 Figure 2: The Prior Approval screen showing the options for request types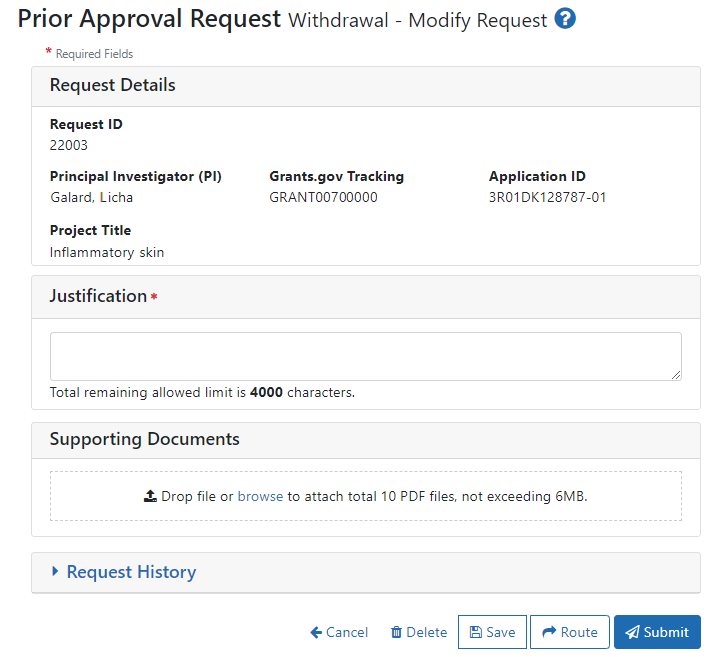 Figure 3: The Prior Approval Request— Withdrawal screen when submitting through the Prior Approval tab
Policy