Carryover is when unobligated federal funds remain at the end of any budget period that the recipient would like to carry over. With the approval of the Grants Management Officer (GMO), or under an automatic authority, these funds may be carried forward to another budget period to cover allowable costs of that budget period (whether as an offset or additional authorization). Obligated, but unliquidated, funds are not considered carryover.
The request to carry over funds can be made using the Prior Approval feature for an award without expanded authority.  Only the signing official (SO) can initiate and submit the Carryover request.
Basic Tasks
Main Screenshots
Click on thumbnail image to expand to full view.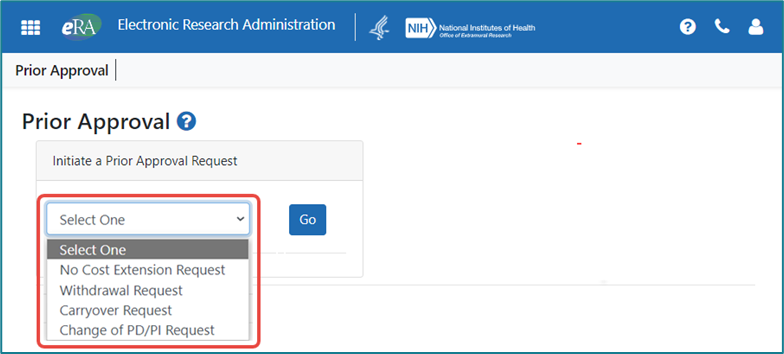 Figure 1: The Prior Approval screen showing the options for request types
Figure 2: The Carryover data screen when submitting through the Prior Approval tab
Resources
Policy