We are pleased to inform you that the "Other Request" type will be available for NIH awards in Prior Approval as part of an eRA Commons release on Thursday, October 12, 2023. The "Other Request" type is intended to provide a way for signing officials to submit prior approval requests for changes to an approved Data Management and Sharing (DMS) Plan for an NIH award. For NIH awards, this functionality may only be used for revised DMS Plan prior approval requests.
The "Other Request" type is currently available only to signing officials of FDA awards and will be opened up to NIH awards only for submitting revised DMS Plans.
Using Prior Approval to Submit a Change to the DMS Plan for an NIH Award
In eRA Commons, navigate to Prior Approval. (Must be logged in as a signing official.)

Find awards eligible for the Other Request type by selecting it from the dropdown and clicking Go.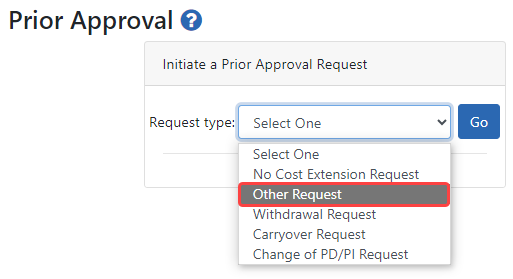 Figure 1: Finding eligible grants for Other Request type in Prior Approval
A table lists eligible awards.
Click the Initiate link for an award; see Figure 2.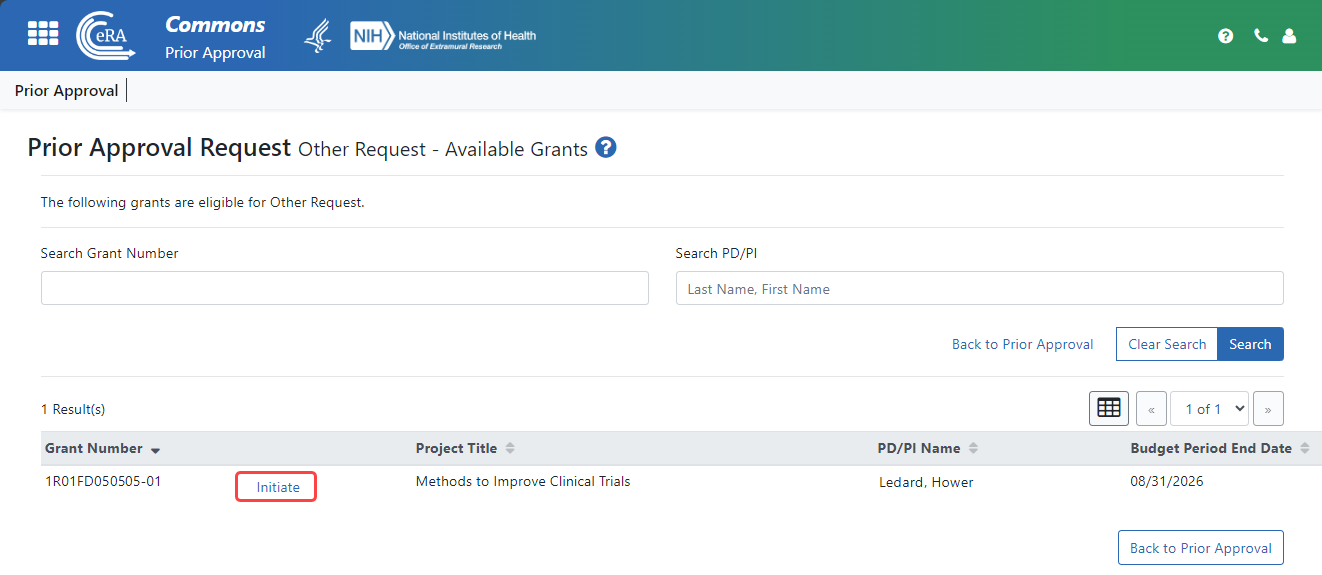 Figure 2: Click Initiate on the eligible award to initiate an Other Request type in  Prior Approval
Fill out the Prior Approval Other Request screen; see Figure 3.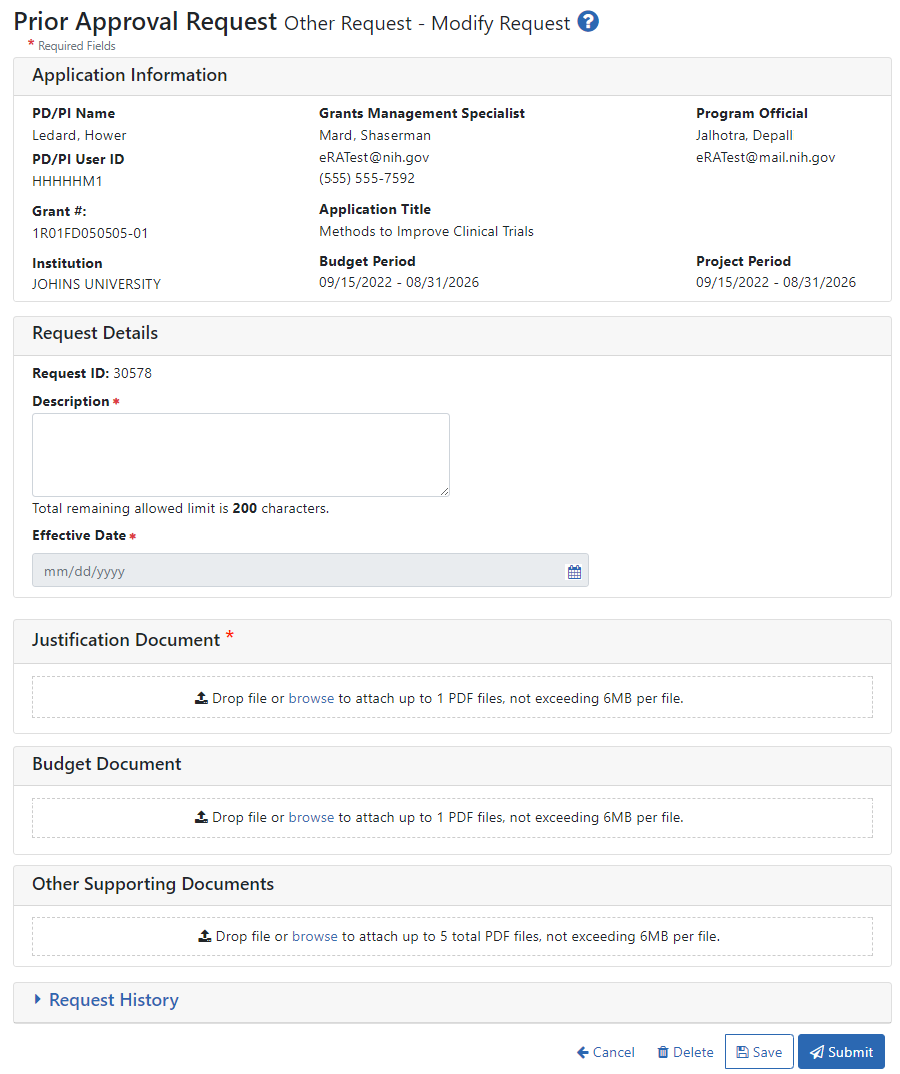 Figure 3: Other Request form in Prior Approval
Signing officials requesting DMS Plan changes should fill out the form and submit documents related to the change as described below:
Description. Enter "DMS Plan Revision" (without quotations).
Effective Date. Enter the effective date of the requested changes.
Justification Document. Provide the rationale and justification for the requested changes.
Budget Document. Provide if the revised DMS Plan impacts the budget. Include information for current and future budget periods. Note: This is not a supplement request.
Other Supporting Documents. Attach the revised DMS Plan.  
All uploaded documents must be in PDF format.
Resources: Prior Approval Online Help topic for Other Request type after the release; NIH Guide Notice NOT-OD-23-185