Prior Approval - Other Request
The Other Request type provides a generic request type for signing officials (SO) to make requests for FDA grants. The Other Request type does not appear for principal investigator (PI) roles or non-FDA grants. All FDA grants are eligible for the Other Request type.

What Grants are Eligible for Other Requests?
Must be an FDA grant

Must be awarded

Must be within the current budget period

Grant is not closed or terminated.
The Other Request can be initiated for any application type matching the above criteria.
See Viewing and Initiating Requests for details on initiating a request. After initiating an Other Request, you see the following details screen.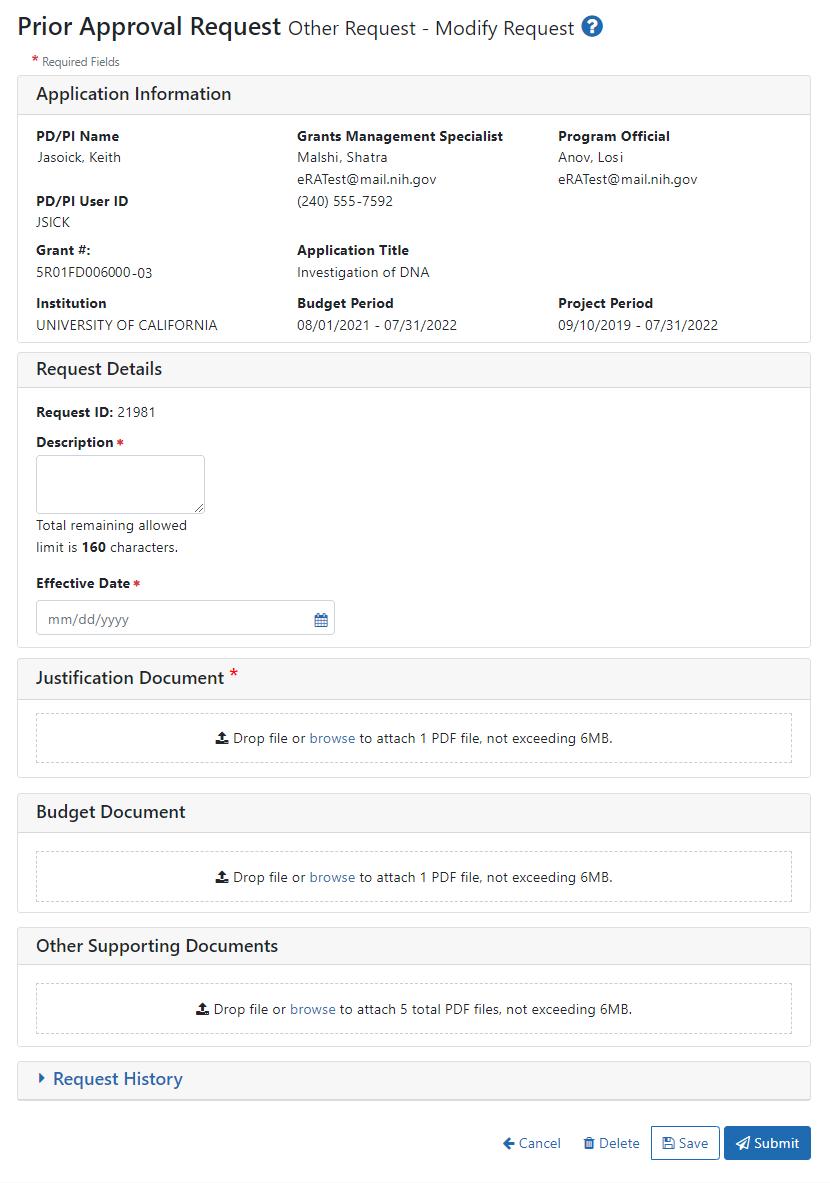 Be sure to fill out all required fields (with a red asterisk). You can drag and drop a PDF file from your file system onto the Drop file area, or click Browse to locate and select a file.

To view or remove a file you have uploaded, click the three-dot ellipsis menu and select View or Delete. If you upload the wrong file, you must delete it in order to upload another, as only one file is allowed to be uploaded.

Submitting the Request to the Agency
Canceling Changes to a Request