Once a scientific account is created (principal investigator, graduate student, post-graduate, etc.), that should be the account that the individual uses for his or her entire career. The information on this page provides steps on how to affiliate and unaffiliate an account for your institution.
Principal investigators should have one Commons account throughout their career. As the investigator moves from one institution to another, a signing official or accounts administrator at the new institution should affiliate the existing PI account with their organization in the eRA Commons. Accounts may be concurrently affiliated with multiple organizations. In order to serve as the project director/principal investigator on a grant application, the PI's Commons account must be affiliated with the applicant organization.
Basic Tasks (step-by-step instructions from the online help)*
* You must be logged into eRA Commons with appropriate role(s) to complete these activities. 
Main Screenshots
Click on thumbnail image to expand to full view.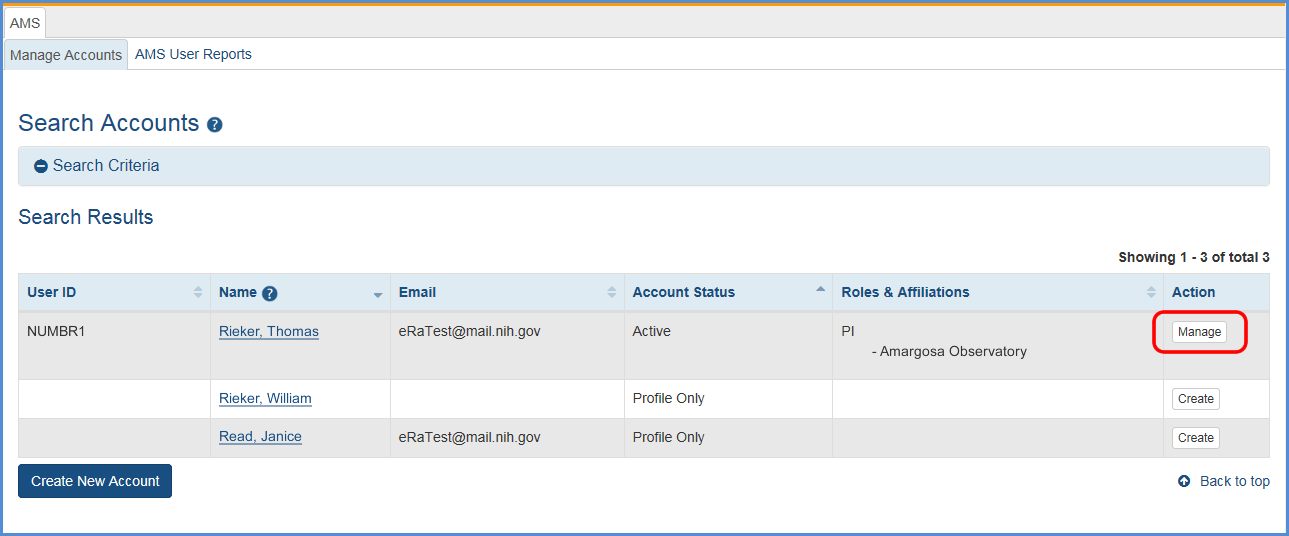 Figure 1: Manage Accounts Search Results screen showing the Manage button in the Action column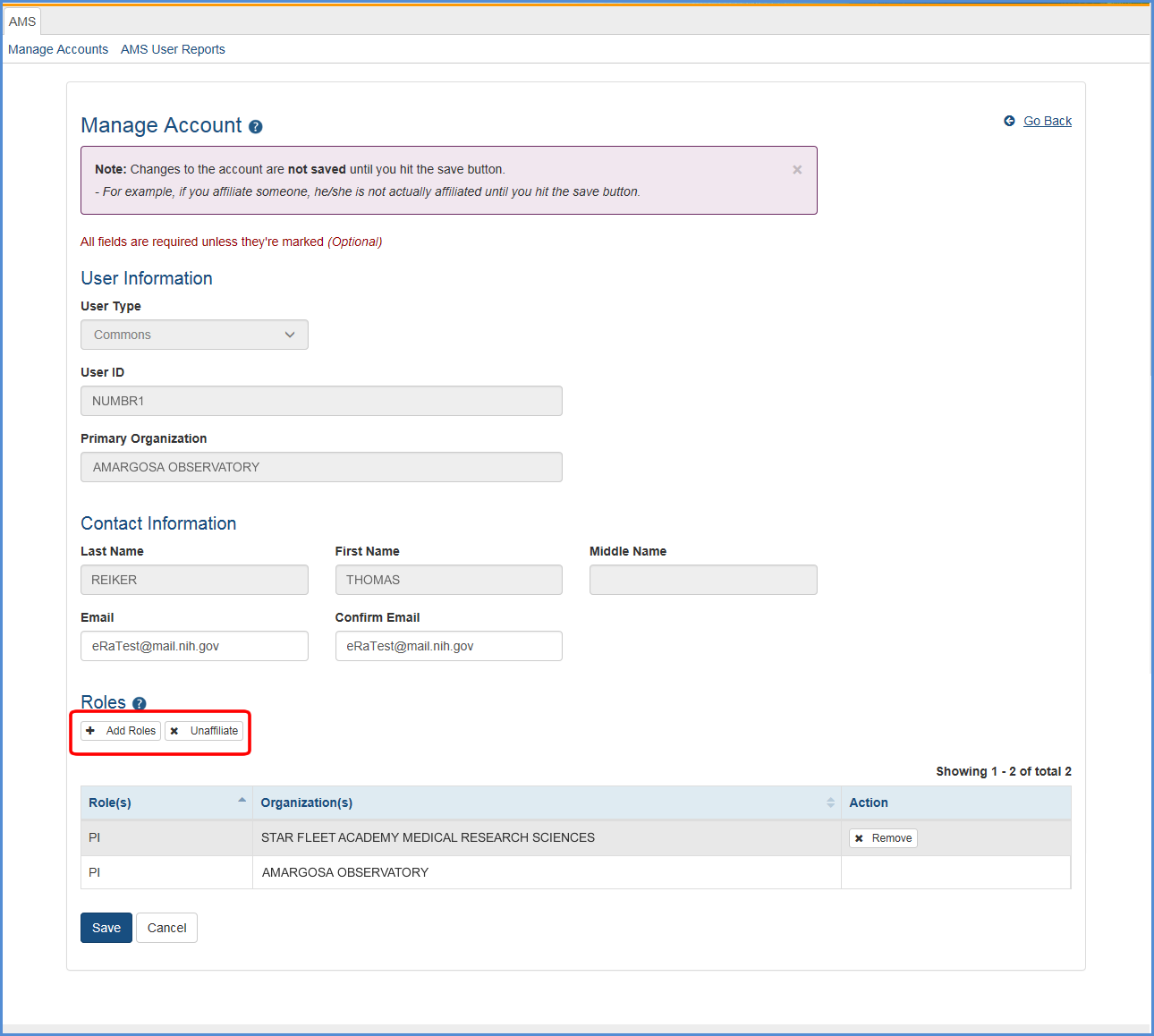 Figure 2: Manage Accounts User Information screen with access to the Add Roles (affiliate) and Unaffiliate button
Additional Resources