Information and resources on how to submit the three variations of the Research Performance Progress Report can found on this page.
All progress reports for NIH grants must be submitted electronically using the Research Performance Progress Report (RPPR) module in eRA Commons (See OER's RPPR webpage for details). Progress reports document the recipient's accomplishments and compliance with terms of award.
There are three types of RPPRs:
Basic Tasks (step-by-step instructions from the online help)*
* You must be logged into eRA Commons with appropriate role(s) to complete these activities.
Main Screenshots
Click on thumbnail image to expand to full view.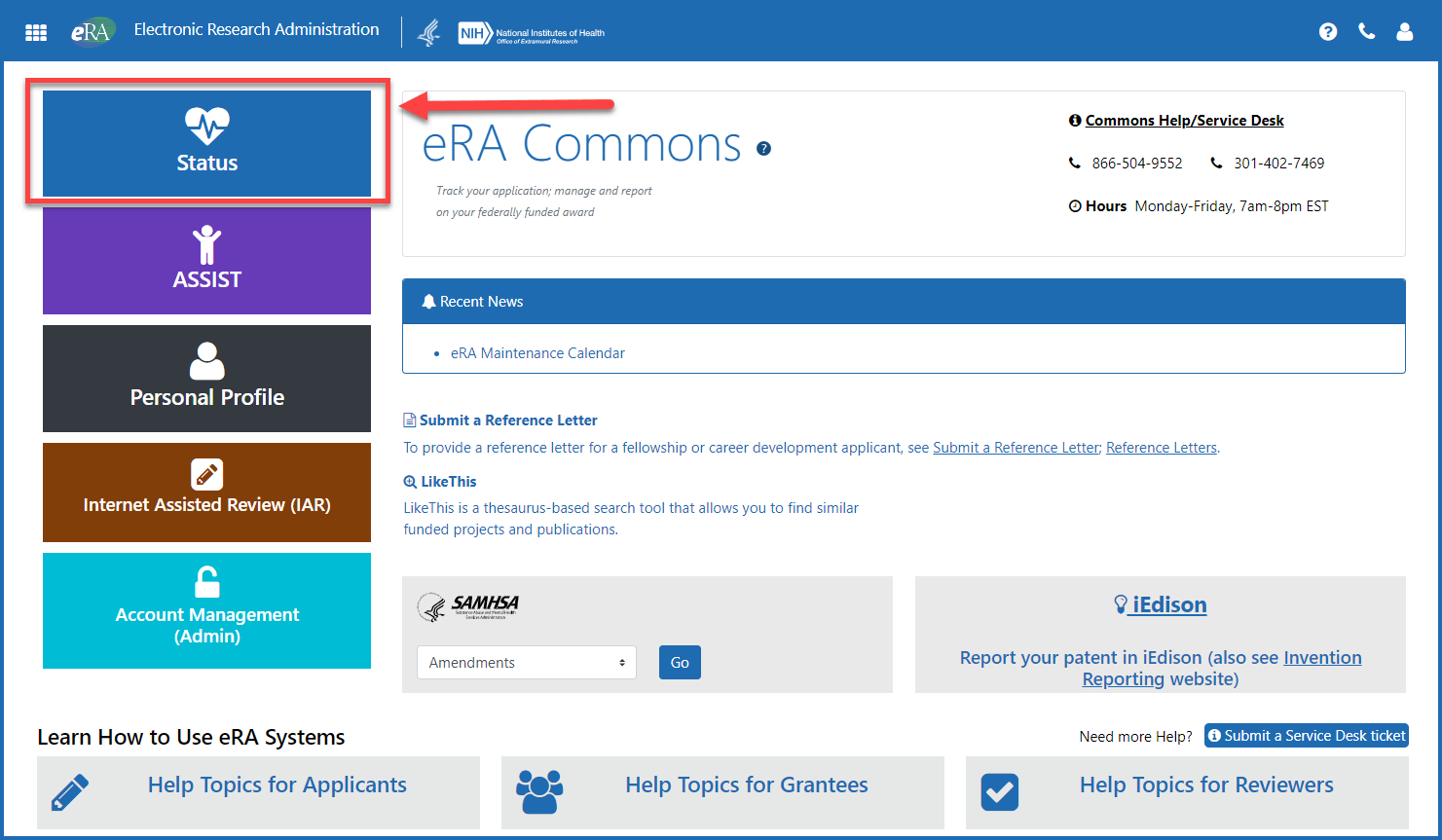 Figure 1: Navigating to the Status screen after accessing eRA Commons

Figure 2: Accessing the annual RPPR through the Status screen
Figure 3: The Annual RPPR form and navigation tabs
Additional Resources
Policy Links