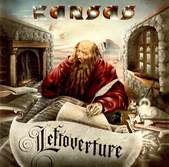 When I was asked to do an Items of Interest on Carryover, my brain immediately thought "carry on," then quickly added "my wayward son." Ahh, Kansas, Leftoverture, 1976. It is kind of ironic that the name of that album is Leftoverture. Leftover… carryover. Somehow it is all connected, like 6 Degrees of Kevin Bacon.
Carryover is a process in which unobligated funds remaining at the end of the budget period (leftover funds) may be carried forward to a future budget period. In the past, the request to carryover funds from one budget period to another would have been done with the Principal Investigator emailing (with the Signing Official's sign off) the Grants Management Officer (GMO) to explain why there are funds remaining and to get permission to carry the funds over. 
Grantees are allowed automatic carryover of funds if they have the expanded authorities to do so. For those awards that do not have expanded authorities, grantees need to submit a carryover request to their respective GMO for prior approval. This can be done electronically via the Prior Approval module in eRA Commons, scheduled for early June. Note that the electronic method is optional.
Only a Signing Official can submit the request.
A Carryover request will be available in Prior Approval when the grantee has met these two conditions:
Prior year's FFR (Federal Financial Report) has been submitted.
The grant is still active, meaning the project period has not ended and a no-cost extension (NCE) request has been submitted by the institution requesting additional time, and the grant has not been closed.
As part of the process, several key pieces of information will be required to complete the request:
Unobligated funds to be carried over
Explanation of unobligated funds
Budget Justification
Scientific Justification
Closely related to the Carryover request is the No-Cost Extension request. If a Carryover request is made within 90 days of the project period end date, the Prior Approval Module will allow you to initiate the No-Cost Extension request at the same time as the Carryover request.
So, now (sing it with me people) lay your weary head to rest, don't you cry no more, because Carryover will let you carry on!

Grab a cold drink, a box of "pup-corn" and enjoy the latest eRA video tutorials. With the 
Prior Approval
 module expanding rapidly, we recently added four tutorials demonstrating the functionality of:
And coming soon will be the Carryover Request tutorial (see above for information).
Now, you may find it odd that the links above don't take you straight to the videos. They take you to a page that then links to the videos on YouTube. Trust me, I am not intentionally making your life more difficult.
The videos are hosted on YouTube. But, since a YouTube URL can only be used once, when these tutorials get updated, the URL will also be updated. By bringing you to our launch page first, we ensure you will get to the latest, most recent versions of the tutorials.
So enjoy and happy viewing!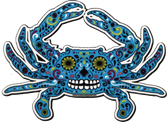 Last week we completed the first of two NIH Regional Seminars on Program Funding and Grants Administration in New Orleans. With an attendance of approx. 870 participants, 70 NIH & HHS faculty and support staff, and 40 volunteers…it was a very busy and successful three days. 
But if you didn't have the opportunity to join us in New Orleans, fear not, because we will do it all again in Baltimore. The next NIH Regional Seminar will be October 25 – 27, 2017 at the Renaissance Baltimore Harborplace Hotel, in the historic Inner Harbor. With several hundred people already registered for Baltimore, don't delay in getting yourself registered because space is limited and these events do fill to capacity.  Register today to ensure your chance to learn directly from NIH & HHS experts.
Joe Schumaker
eRA Communications
Division of Communications and Outreach
NIH Office of Extramural Research
Questions?
 If you have a question about this email, please contact the eRA Service Desk at 
https://grants.nih.gov/support/
  (preferred method of contact) or call 1-866-504-9552/301.402.7469.