The new eRA Commons home screen (log-in screen) and landing screen (screen when first logged in) are now available!
Both screens provide resources and information that are easily identifiable and centrally located (see Figure 1).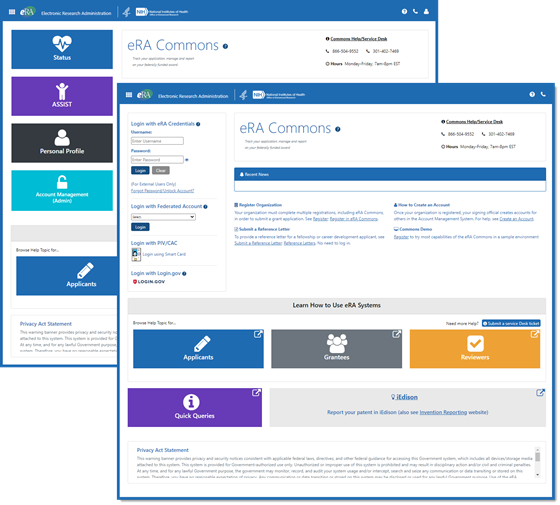 Figure 1: New eRA Commons landing and login screens
Remember that as part of the new design, once authenticated, you will be able to navigate to various eRA modules within Commons via the apps icon
in the upper left corner. Clicking the icon will present a dropdown menu of the eRA modules.

Buttons to get to Status, ASSIST, Personal Profile and Account Management (Admin) will be available on the landing screen itself.
Resources
Attention users of eRA Commons, ASSIST, Internet Assisted Review (IAR) and Commons Mobile!
You will be required to use login.gov for two-factor authentication (2FA) to access these modules in 2021. This requirement began to be phased in for reviewers starting Dec. 14, 2020 for meetings on Feb. 1, 2021 and beyond. Other users are encouraged to switch now before the mandatory deadline of Sept. 15, 2021. See
details
.
(Previous message sent January 7, 2021 at 8:24 a.m. ET.)