We are pleased to inform you that we are adding an intuitive wizard-like feature to the eRA Commons Registration screens this week, which will replace the legacy look and feel. We hope this will provide a more unique user experience. The wizard-like feature will also prepopulate institutional information based on the institution's Unique Entity Identifier (UEI) data in SAM.gov. The new feature will be rolled out tomorrow, Wednesday, March 2, 2022.  The registration process remains the same.
Please share this information with institutions who are looking to register in eRA Commons.
Important: The link to the registration pages is changing to a new URL: https://public.era.nih.gov/commonsplus/public/registration/initRegistration.era
Be sure to change any references you may have to the registration URL.
For new organizations needing to register to do business with NIH:
You must complete 

multiple registrations

 in order to submit a grant application (see the

Register webpage

on the Grants & Funding website). Note that Commons registration can take up to 10 business days to complete, so plan in advance.

Note that the assignment of a UEI is sufficient to register in eRA Commons, while your full SAM.gov registration is being processed.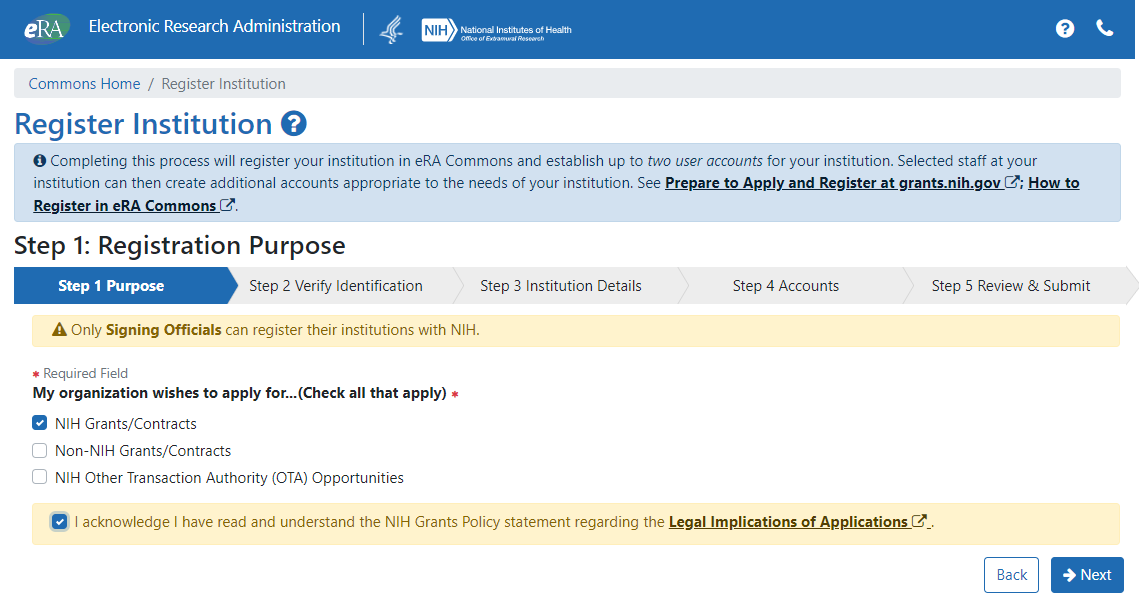 Figure 1: The new Registration screen, showing Step 1 of the new Registration screens where you choose purpose for registration.
UEI / DUNS Verification
For grant applications due on or after January 25, 2022, applicants must have a unique entity identifier (UEI) at the time of application submission, as the federal government transitions away from DUNS numbers. DUNS and UEI fields will co-exist on registration screens during the transition, and DUNS fields will be discontinued after April 4, 2022. While you can still register your organization with only a DUNS number, you cannot actually submit grant applications without a UEI.
On the Verify Identification screen, you must choose for your organization to be identified either by DUNS or UEI; see Figure 2. Once entered, you click a Verify button (which checks to see if the identifier has been registered in SAM.gov) before you go on to enter additional data.  
Also see these two articles for more information on UEI numbers:
Unique Entity Identifier Update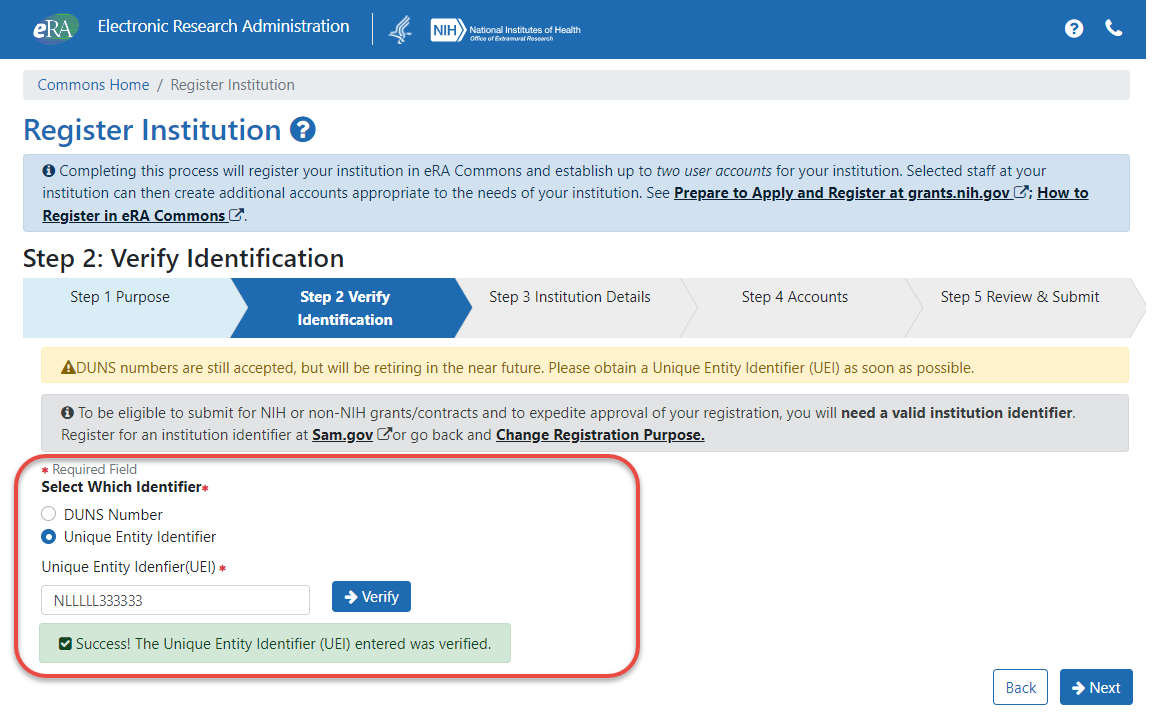 Figure 2: Verify Identification screen, where you enter either a DUNS or UEI number, which is verified.
Please look for updated content following the March 2 release on the Register in eRA Commons page of the eRA website as well as the Register Your Organization/Institution topic in the eRA Commons online help.