eRA Information: Commons Mobile Site Retiring April 25; Use the Mobile-Friendly Status Screen in eRA Commons Instead
We would like to inform you that the Commons Mobile site is being retired on Monday, April 25, 2022. While Commons Mobile was originally designed to provide a mobile-friendly option for principal investigators (PIs) to check their application and award status, the main eRA Commons module has evolved over the years to provide the same mobile-friendly capabilities.
Please use the mobile-friendly Status screen in the main eRA Commons module . It has all the features that are available in the Mobile version and more, and is also designed to responsively adjust for any screen size. Just log into the main eRA Commons home screen on your phone and click the Status button. Check out the Status PI screen on your mobile device today; here is what you can expect to see: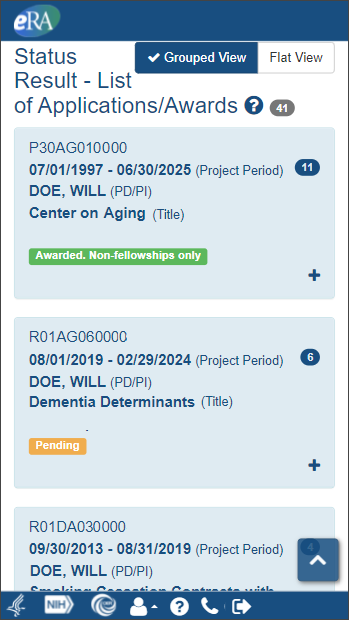 Figure 1: Screen in the main Status Commons site as it appears for a PI on a mobile device.
We will send a reminder closer to the retirement date.