eRA Enhancements: New Look Coming January 20 to Federal Financial Report Module in eRA Commons
We are pleased to inform you that the Federal Financial Report (FFR) Module in eRA Commons is moving to the new look and feel being adopted by other eRA modules. All screens are being transitioned to the new look. The functionality will remain the same, with the exception of a new toggle on the Search screen, which lets you narrow the search to multi-year funded SAMHSA awards; see Figure 2.
The refreshed screens will be rolled out on Thursday, January 20, 2022.  The release will take place with no downtime or impact on users.
The updates to the FFR screens are designed to enhance the user experience. The new look is accompanied by changes that enhance the security and stability of the module.
Highlights of New Changes
The screens will adopt the new standard features being incorporated in eRA modules, such as:
Apps menu icon

— The apps menu, when clicked, shows a dropdown menu of other eRA modules available to the user.
Buttons

— If multiple buttons exist in a row, the primary button will be prominent and the secondary ones will either be outlined or have no border, to help highlight the options that are more likely to be used.
Header and Footer

— An elegant header and footer take up less space, leaving more real estate for the functionality of the module.

Action items

— A three dot ellipsis icon, when clicked, displays a dropdown menu of action items. This icon replaces the action column. See Figure 1.
For an explanation of the new look and feel features, please see Navigating and Using the UI in eRA Modules in the eRA Commons online help.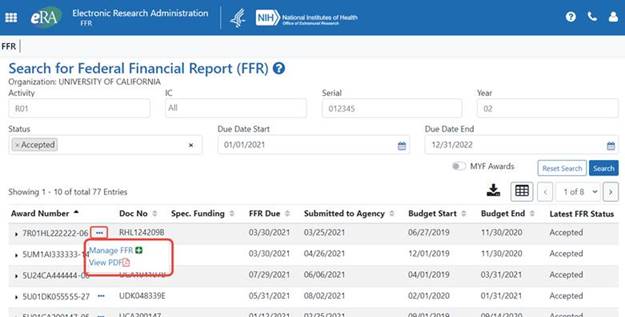 Figure 1: The new search results screen, with three-dot ellipsis icons to perform actions.
New Toggle for Finding SAMHSA Multi-Year Funded Awards

A new MYF Awards toggle on the Search screen lets you narrow your results to SAMHSA multi-year funded awards; see Figure 2.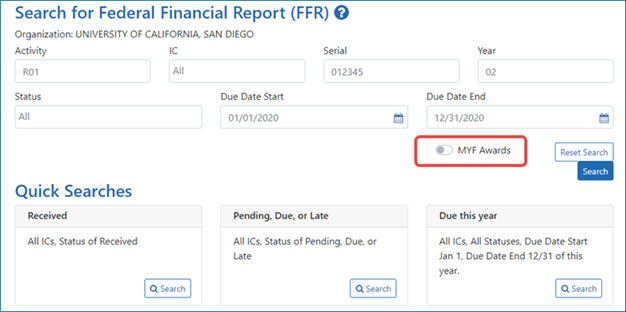 Figure 2: The new Search screen, with a new MYF Awards toggle for finding SAMHSA awards.