Warm Yourself at the Fire of Knowledge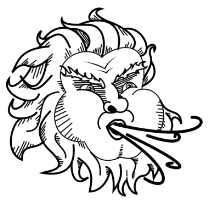 Old Man Winter is harsh and cruel,
Cold and bitter is the rule,
From here, May 6-8 is not too far,
You'll soon be warmed by NIH's Regional Seminar.
To learn about grants, policies and so much more,
With attendees from across the globe or right next door,
Off to beautiful Baltimore we will head,
Over three full days, activities are spread.
Wednesday, May 6, optional workshops will be,
You won't want to miss out, as you can clearly see,
An Admin Boot Camp to get some started,
As well as Human Protection info to be imparted.
eRA has two to offer,
These will fill your knowledge coffer!
One for Preparation and Submission,
The other on Post-Submission and Account Administration.
Thursday and Friday, May 7 & 8, will be busy too,
The 2-day seminar gives you many choices to do,
Q&A, discussions and presentations, just to name a few,
And 1:1 meetings with experts, there just for you.
So don't delay!
Register today!
We will see you soon basking in the warmth of knowledge.
It will be just like the days back in college!
For more information about the NIH Regional Seminar, please see the NIH 2015 Regional Seminar page.