Take a Train, a Plane, or a Winnebago, But Get Yourself to San Diego!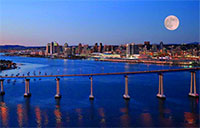 2015 NIH Regional Seminar, October 14-16
Here are just some of the things you will find in San Diego in October:
"Munchkin Houses" from the Wizard of Oz… and OMB Uniform Guidance to support the cause.
Tons of avocados… and 1:1s with NIH Aficionados
200 cruise ships a year… and 45 session topics presented in good cheer!
Star of India, the oldest active sailing ship… and a new NIH Biosketch & SciENcv session that is just so hip!
Each day, 168 million gallons of water imported… and pre-seminar workshops awesome and assorted.
Home of Tony Hawk, Cameron Diaz, Dr. Seuss, Blink 182 and some 600 attendees… make one of them you!
Country's largest wooden structure… The Hotel Coronado, and sessions on Peer Review as awesome as El Dorado!
Born in 1990 was Hau Mei, a lovely baby panda… and so much more on the agenda.
So don't hesitate, register today, and join us at the Hilton, right by the bay!
Get In On the Action with IMS!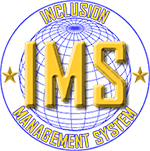 So while not exactly IMF (Impossible Mission Force) with Ethan Hunt crawling around the outside of an airplane, IMS (Inclusion Management System) has some exciting stuff happening in it.
If you are a Signing Official or Principal Investigator, you will need to get in on that action! The best way to do that is to not strap yourself to any kind of flying object, but instead, check out the tutorial video IMS for Principal Investigators. This seven minute video outlines the steps on how to update or create new Inclusion Data Records (IDRs) from eRA Commons.
You can also read the video transcript, or access the Online Help. This is your mission, should you choose to accept it.
The message will self-destruct in 3, 2, 1…