Observations From the June Regional Seminar
I will start this month's Items of Interest with a thank you to the many kind and wonderful people who stopped by the eRA booth to thank me for these articles. Your support and encouragement is greatly appreciated! Of course the other side of me is like, "Uh oh, now the pressure is on!" That said, let me delve into a few topics from the NIH Regional Seminar in Baltimore.
---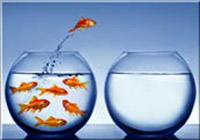 "Give me the strength to change the things I can, the grace to accept the things I cannot, a great big bag of money; oh, and my Commons login credentials." – Unknown (psst, it was me!)
Here is a question we got quite a bit:  What do I do if I have changed institutions and can't get into eRA Commons?
So let me start by suggesting what you can change:  You can use the Forgot Password/Unlock Account? link just below the Username and Password fields on the eRA Commons home page.  For this process, you need to know your Commons user name and the email address associated with your account. You will also need access to that email account to retrieve the temporary password that will be sent to it.
You will need some grace if you do not have access to the email address associated with your account.  In this case, you will need to contact the Signing Official (SO) of your organization.  The SO will then have to search outside of their institution for your account; affiliate your account to their institution; and reset your email address to an account you can access.  You can then complete the Forgot Password/Unlock Account?process.
For a handy handout (get it… handy handout, I crack me up!) please visit NIH Day / Regional Seminar Handout page.  You can download the Switching Institutions PDF and other documents from the seminar from that page.
---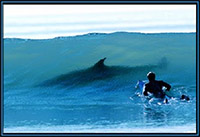 Sometimes change is good (like it's time to get out of the water… just sayin'). But change can be stressful as well. Based on the number of people asking about the Change of Institution process at the conference, I would say there are a few stressed out people out there (da dum.. da um… da dum da dum... think Jaws). So let's reduce some of that stress by reviewing some of the basics.
A Change of Institution (Type 7) application is a non-competing process that allows an active grant to be moved from one institution to another. The process is initiated by the Signing Official (SO) of the institution that holds the award. The SO completes a Relinquishing Statement (RS) in Commons and identifies the institution that will take over the award, The RS, which is processed by Grants Management, can be viewed by the institution receiving the award, thus keeping them abreast of the progress.
The receiving institution must submit a Change of Grantee Organization (Type 7 Parent) application through Grants.gov to be eligible to accept the award. Therefore, all of the registrations (DUNS, SAM, Grants.gov, eRA Commons, etc.) of the receiving institution must be up to date and valid at the time of submission.
To learn more about this process, check out the Change of Institution/Relinquishing Statement (Type 7s) FAQs.
Also to assist you, we have a new Change of Institution online help system. This incredible new resource provides quick and easy access to step by step instructions on the Change of Institution process and is searchable, organized by topic, and easy to use. Eventually this same online help will be accessible directly from the Commons screens that are used to process a Change of Institution request. The system provides nice little digestible chunks (like chum…) of topic specific information which means you don't have to search through an entire user guide to get what you need.
---
Staying with the Theme of Change: Personal Profile Form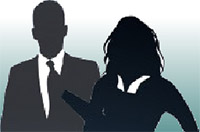 Another topic that was shared with the participants was the new Personal Profile Form (PPF). I have written about it previously and now it is a reality!
If you have not already logged into Commons and seen it, you should. But before you do, let me make you aware of a few things:
Saving your Personal Profile information is a bit different now. When you come to the form, you probably see some indicators that you have not completed the all the information. As you work to update your information, you will need to make sure all of the required fields are completed before you leave the profile form. If you leave the form (aka click a different navigation tab, close the browser, etc.) all the changes you have made will be lost. And here is the tricky part: This is true even if you have clicked the Save All button. The form has been designed to make sure the user (that's you) completes all the required fields before that system will save the data permanently to your profile. The Save All button includes a check or verification to see if there is still required data missing. Confused? We can help.
 
There is a very nifty (so I am told) demonstration video now avaliable online. You can find a link to it on our eRA Commons training page under the Demo section. The video is an overview of the new form and new functionality and focuses on saving your data. Not enough?
 
Check out the AWESOME online help system for the Personal Profile. This is accessible right now or from within the Personal Profile form. When you are working on the form, you will see blue and white question marks. Clicking those will open the help system for whichever topic icon you click.
Don't be a missing person…fill out your Personal Profile now.