What is the purpose?  
eRA Commons (https://public.era.nih.gov/commons/) is an online interface where grant applicants, recipients, and federal staff at NIH and grantor agencies can access and share administrative information relating to research grants.
The functions available to a user in Commons are based on the 'role' associated with their eRA Commons account (see eRA Commons Roles). Also see information regarding accounts: Understanding eRA Commons Accounts.
Screenshot
Click on thumbnail image to expand to full view.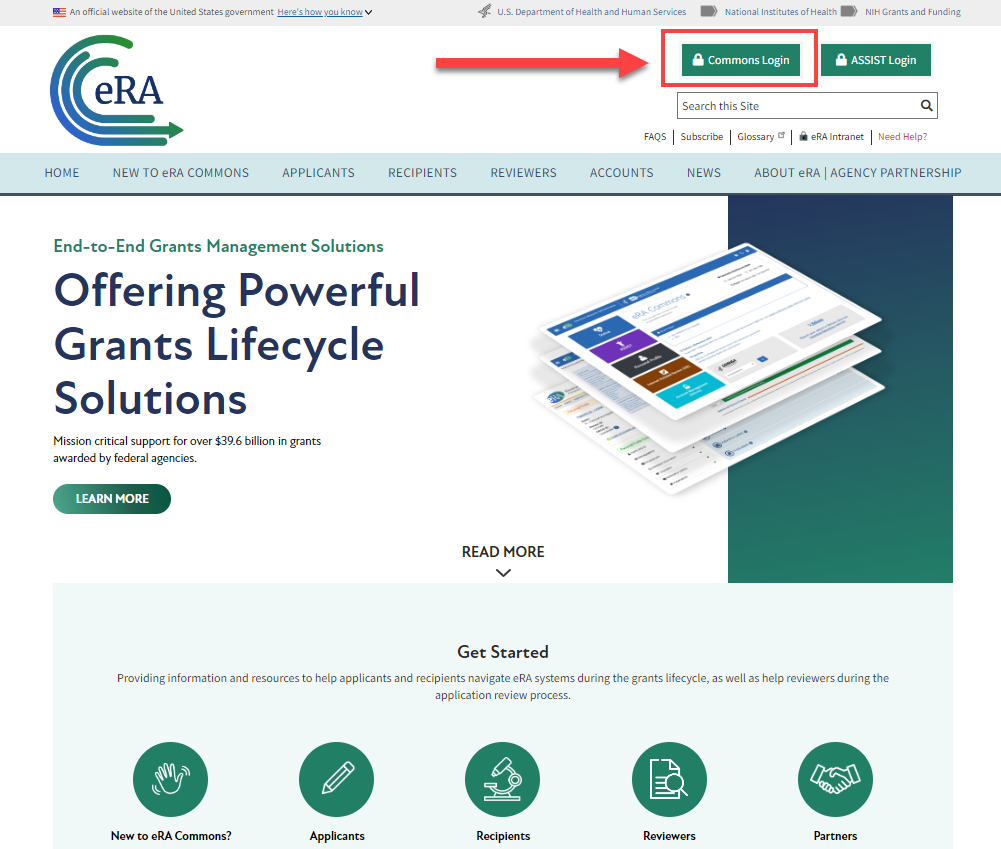 Figure 1: eRA's public web page showing the Commons Login button in the upper right corner.
What are the features?
eRA Commons users, based on their role, can conduct a variety of business in Commons, including:
Track the status of their grant applications through the submission process, view errors and/or warnings and check the assembled grant image.
View summary statements and score letters following the initial review of their applications.
View notice of award and other key documents.
Submit Just-in-Time information (signing officials only) requested by the grantor agency prior to a final award decision.
Submit an annual progress report electronically using the Research Performance Progress Report (RPPR).
Submit the required documentation, including the Financial Status Report/Federal Financial Report, Final Research Performance Progress Report, and Final Invention Statement to close out the grant.
Submit Prior Approval requests, including no-cost extensions, carryover, change of PD/PI, and withdrawal of an application.