Revoking Institutional Submit Progress Report Authority
To revoke Institutional Submit Progress Report authority from one or more users within the same institution:
Select the

Delegations

option from the

Admin

menu.

The My Current Delegates screen opens.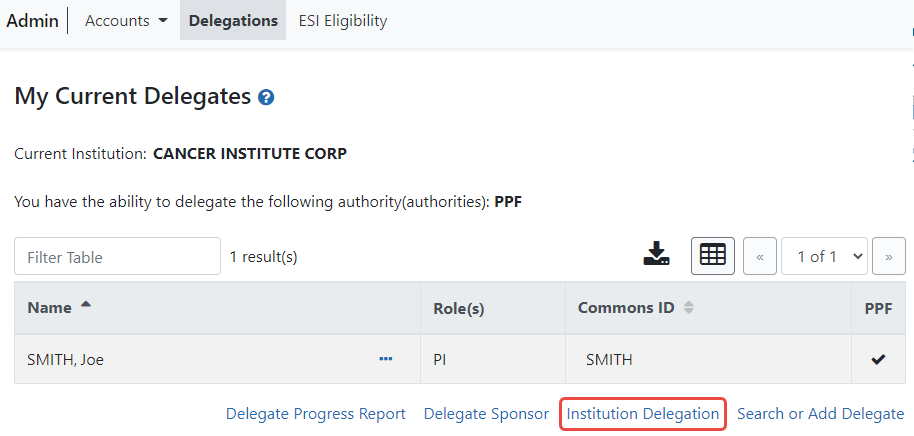 Click the

Institution Delegation

link.
The

Institution Delegation screen displays, with the Current Delegates tab showing current delegates.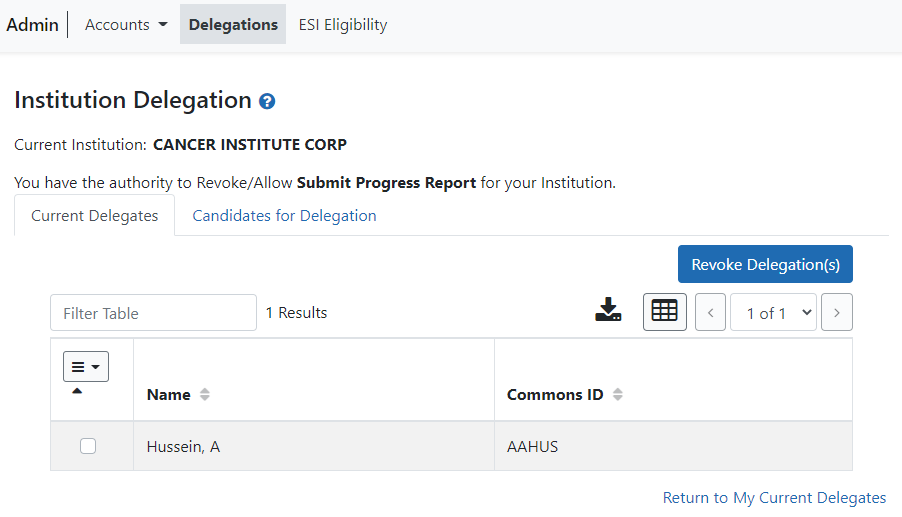 This section walks through the steps for revoking the authority. See Delegating Institutional Submit Progress Report Authority for the steps on granting the authority.
Mark the checkboxes of the current delegate(s) whose delegation is to be revoked.

Click the Revoke Delegation(s) button.
TIP: If bestowing or revoking Submit Progress Report authority for many users, use the bulk action tool to access the Select All or Deselect All options.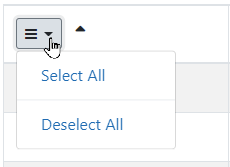 The

Review Revoke Delegation(s) screen appears.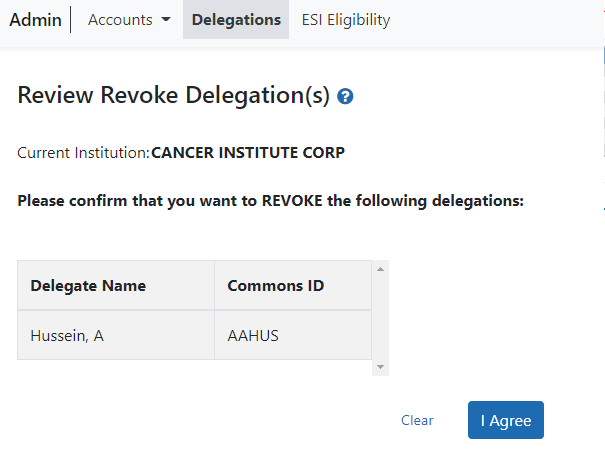 Click the I Agree button.
You are returned to the Institution Delegation screen and a Success message appears in green at the top of the screen. The delegates whose authority you revoked no longer appear in the Current Delegates tab on this screen.
The Submit Progress Report authority is revoked for the selected users, and they receive an email informing them of the change.