Accessing Single-Project RPPR for Editing
For single-project awards, the RPPR Menu screen displays as follows:
NOTE: Once an RPPR has been routed for review, the Recall button is enabled. Recall is covered in other topics.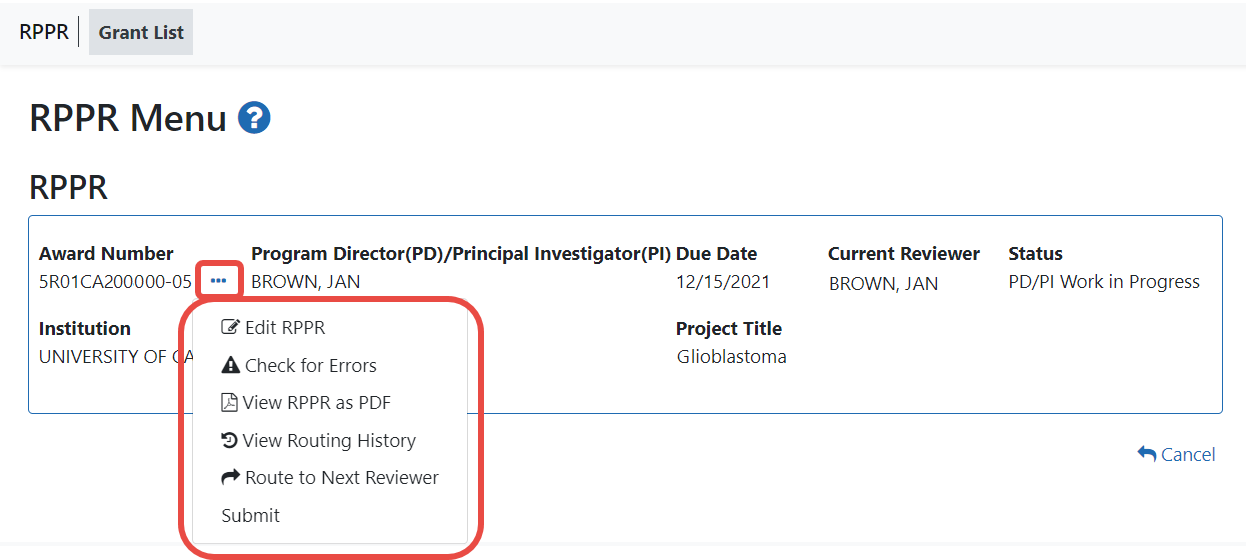 Click the three-dot ellipsis icon and select Edit RPPR to open the RPPR for editing.
Refer to Editing the RPPR Forms for more information on editing the forms.