Changing the Displayed Affiliated Institution
If you are a PI affiliated with more than one institution, it is important to check which institution is currently selected when you log into Commons. You can access only the information pertaining to the selected institution. Your selected institution is displayed with your user ID information in the upper right corner of Commons screens.
To select a specific institution to work with in Commons:
If you are affiliated with multiple institutions, the login info area at the upper right corner of the page screen lets you switch institutions. The login info area varies depending on the screen you are on:

If you see the following user info in the upper right, click the linked institution name.


If you see the person icon in the upper right, click it and then click the Change Institution link.


The Change Affiliation screen opens, which lists the names of all institutions with which you are affiliated.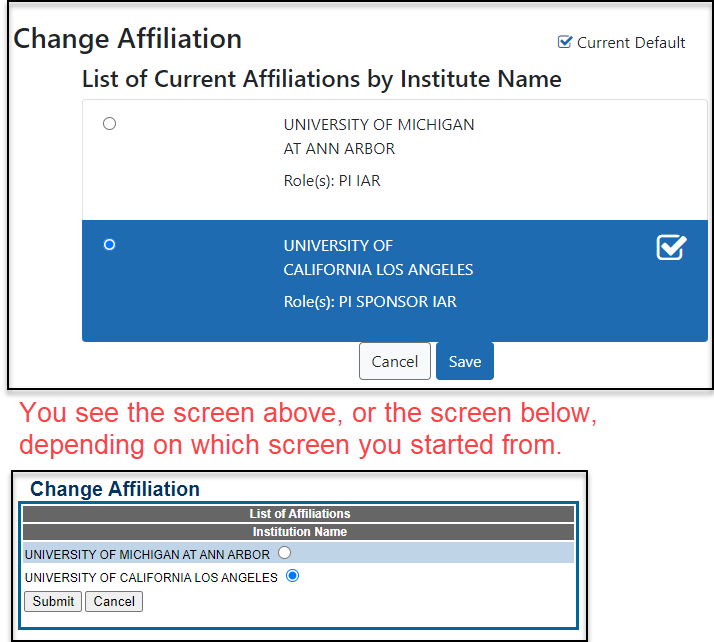 Select the radio button of the institution you want to work with in eRA Commons.
Click the

Submit

or Save button to set the institution as your current default. When you log in, you are automatically set to log into the default institution.
In eRA Commons, you now see the grant data and roles associated with the institution you chose. You can check your current institution from selected Commons screens in the user area at the upper right.