A university or organization is required to register in eRA Commons to electronically submit a grant application. Only individuals with legal signing authority at the university or organization (e.g., CEO, Dean)—known as signing officials (SOs)—can register their organizations. Once the organization is registered, the SO can register or affiliate the principal investigator (PI) in Commons.
More than 35,000 organizations are already registered in Commons. To see if your organization is already registered, check this Quick Query: Commons Registered Organizations.
Link to Register in eRA Commons
If your organization is not listed, SOs can register their institutions at the Register Grantee Organization link on the eRA Commons home page.
https://public.era.nih.gov/commons/public/registration/registrationInstructions.jsp
Basic Tasks (step-by-step instructions)
Main Screenshots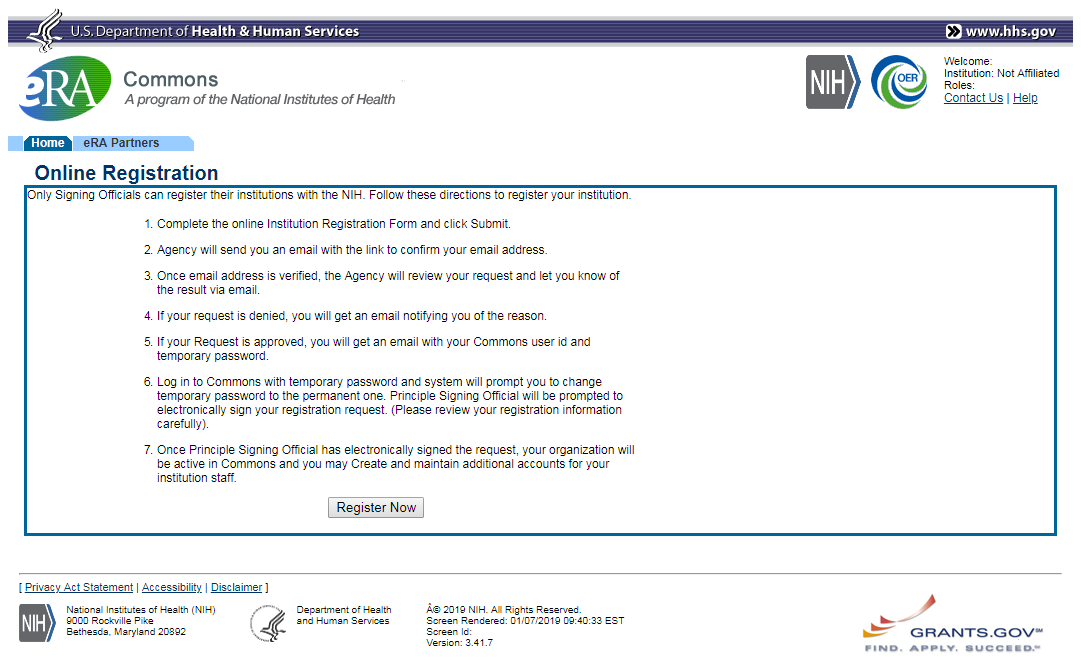 Figure 1: Online Registration Instructions page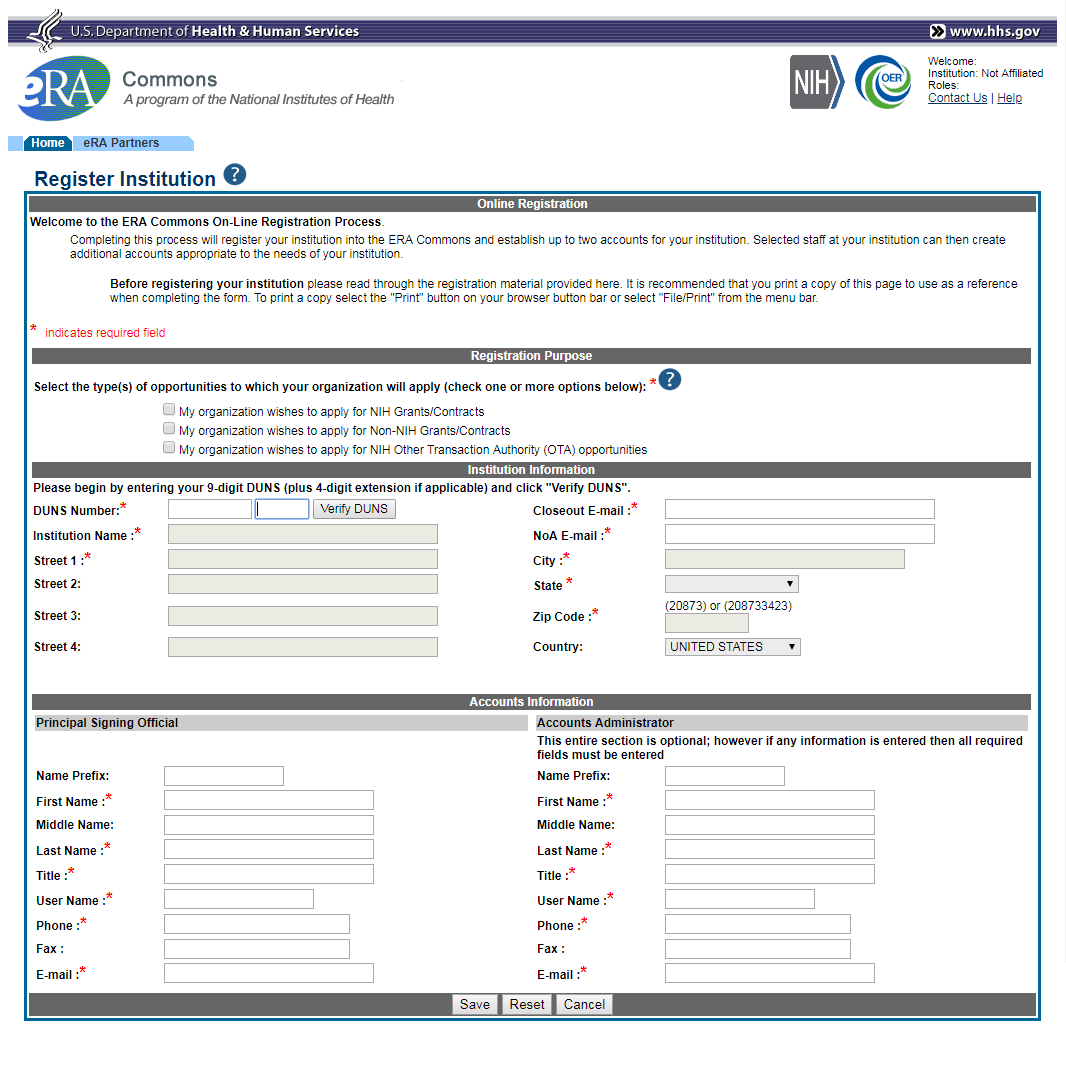 Figure 2: Register Institution screen
Resources
Policy